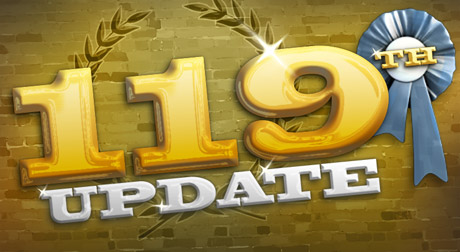 Today Valve released their 119th update to TF2.
It includes rewards for (long-time) players!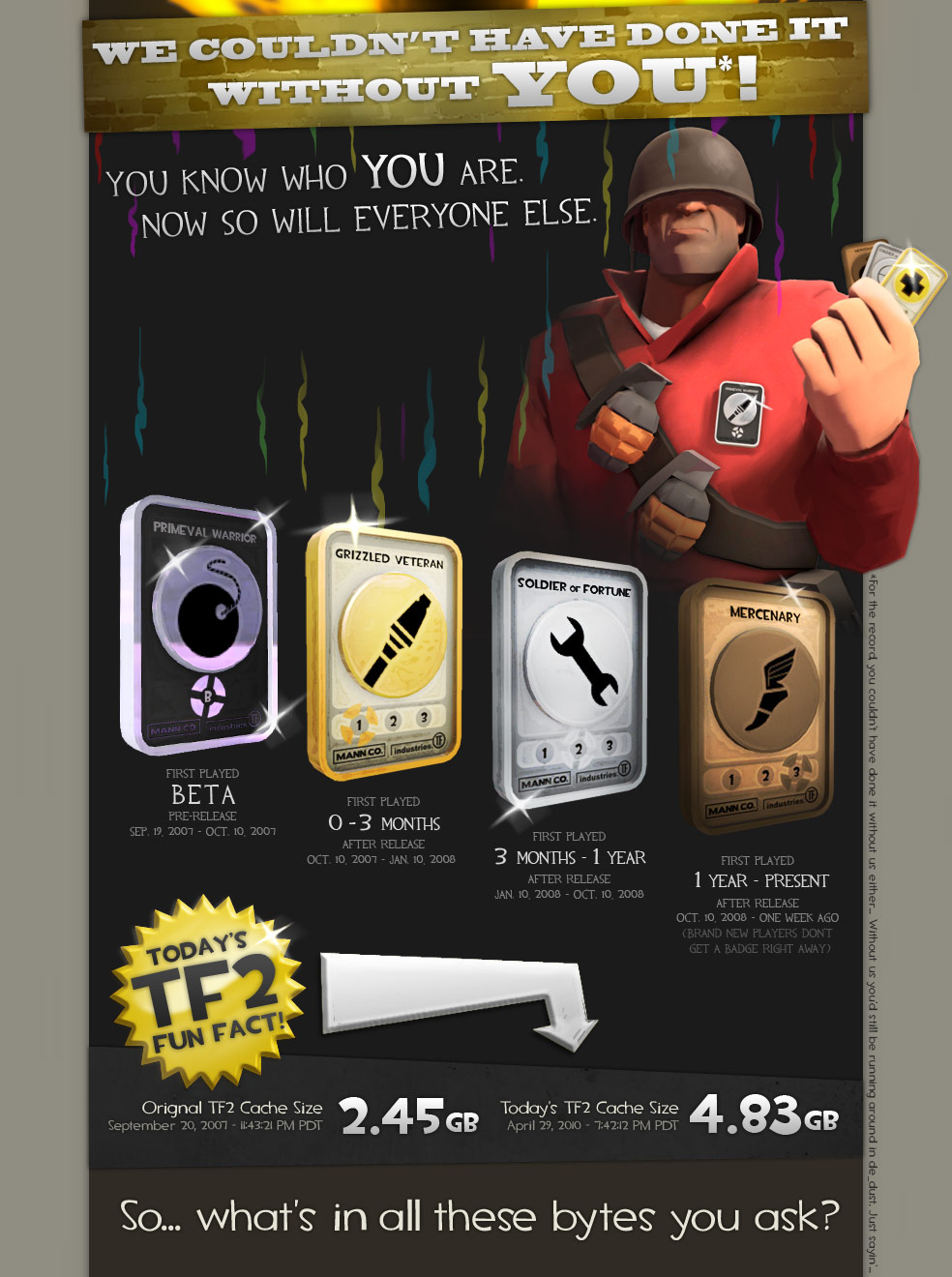 And also http://www.gamingheads.com is going to sell 12 inch Heavy statues in both blu and red.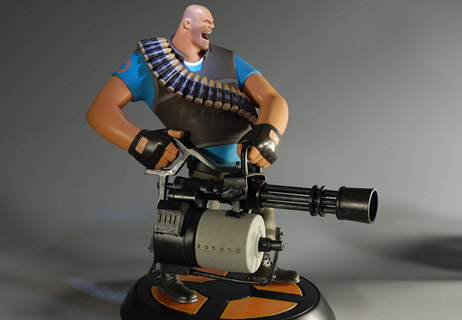 Read it while it's hot!
---
There seems to be a flaw however, I played it on/since the release but I
only
got the 'Weekend Warrior'.
Them Steam Forums
are busy on it.
Also
Robin Walker
is also
just
a
Weekend Warrior
.
---
via Jman
hidden page #1
hidden page #2
---
5:50 - Jman: false medals beleeted
5:50 - Jman: da medals are gone

---
(More) Media may be changed/added when this article goes official.