Valve has released the beta for the Portal 2 Authoring tools, with an updated hammer editor and other features that will making a lot easier for those who already start mapping on the Portal 2 Pre-SDK.
Today we're opening up the beta of the Portal 2 Authoring Tools to everyone! It's available as a free download for all owners of the PC version of Portal 2 and can be found under the "Tools" tab in Steam.

The Portal 2 Authoring Tools include versions of the same tools we used to make Portal 2. They'll allow you to create your own singleplayer and co-op maps, new character skins, 3D models, sound effects, and music.

Here's what's included:
- Updated version of Hammer, the Source level editor
- Updated Faceposer
- Example maps and instances to help build new maps
- Updated suite of command-line compiling utilities.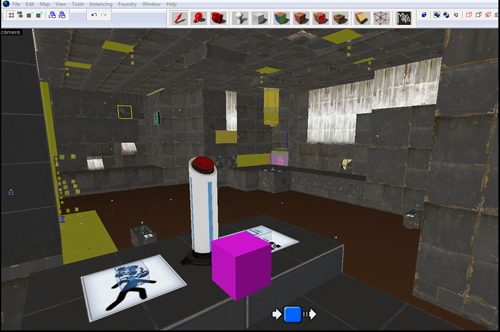 Official Post
here.