Hi all,
I just wrote an article on the
developer wiki
explaining how to implement
Left4Dead
style player/entity shadows in Source 2007 (Orangebox) mods. With these changes, walking by bright lights will change the direction of your shadow.
Screenshot 1
Screenshot 2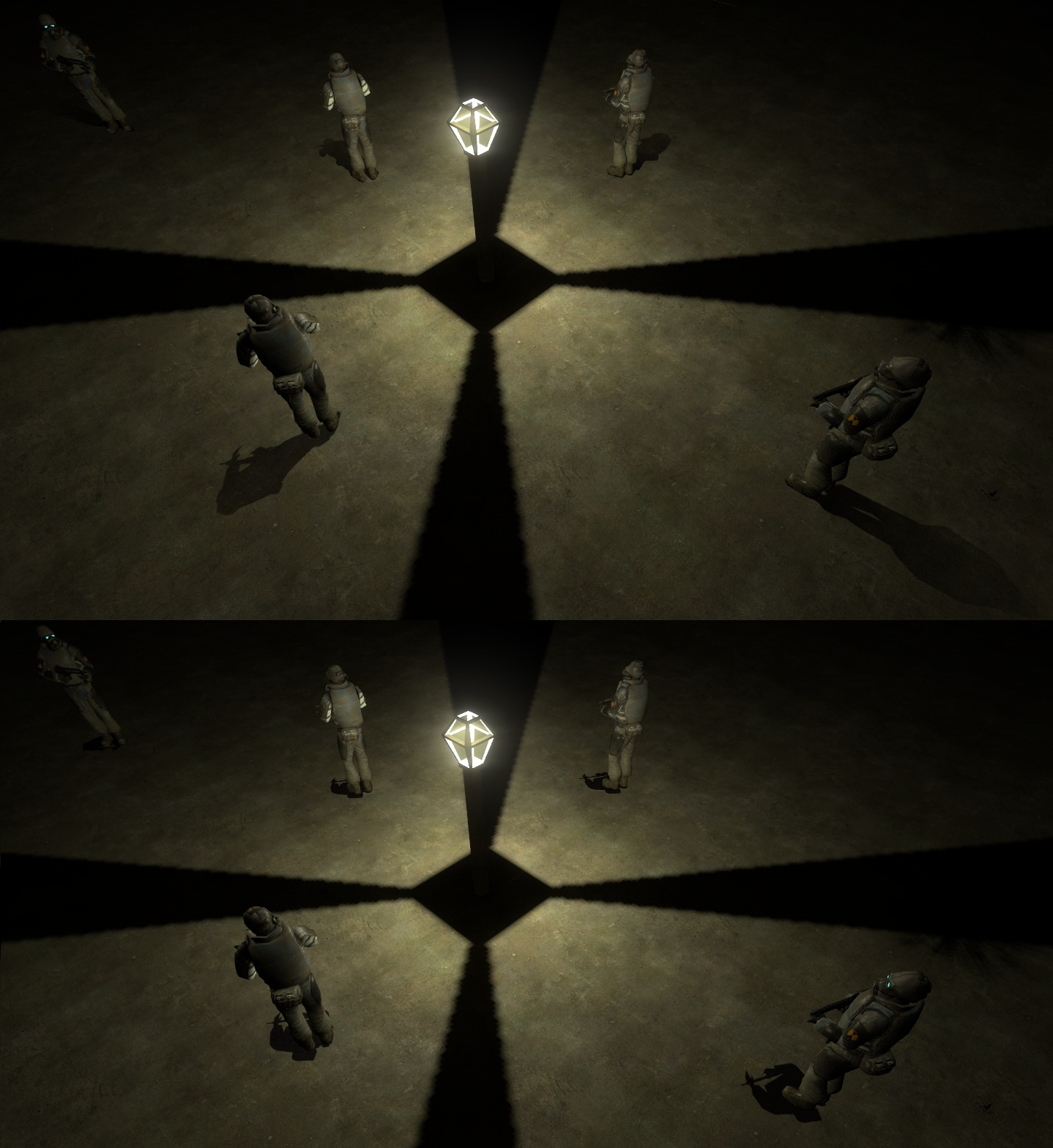 Top:
dynamic shadow angles
Bottom:
default shadows
Take a look if you're interested
Dynamic RTT shadow angles in Source 2007
Note
: this will have minimal effect on performance, which is great news!