Narco, a bomb defuse map by Jacket
The Terrorists have been using an old industrial estate as a front for their latest drug enterprise, but the Counter-Terrorists have discovered the site and are eager to shut it down, along with everyone involved. The Terrorist team must destroy either the old factory or the latest shipment that has yet to ship.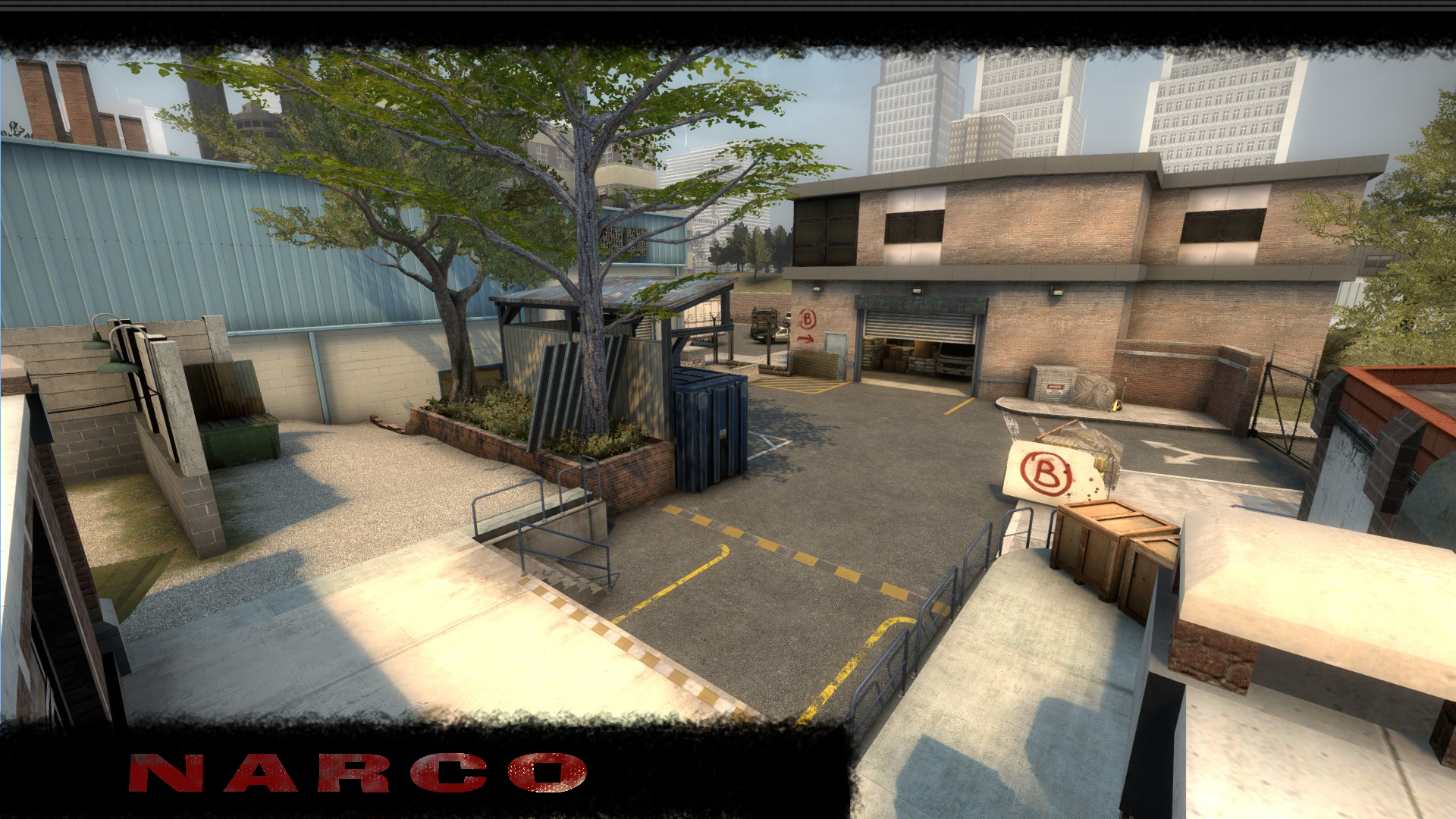 https://steamcommunity.com/sharedfiles/filedetails/?id=630339278
Vvis bug at B site causing some background buildings to flicker, fog may need adjustments, some detailing/texture replacements to do.
With thanks to Pilk and everyone who has tested/provided feedback.
Custom model by 3dregenerator from tf3dm.com