Good day, interlopers!
Here I want to present you my biggest mapping project (also my first,..., it runs for almost
8 years now), jb_bloodbath or Bloodbath in Paradise.
This is a jail map for Counter-Strike: Global Offensive, but not a standard jail map.
In this jailmap you will see different gameplay elements, for example, you need a security key to open security doors (everyone can pick one of them, while the guards may have to...).
The guards have to look for the prisoners, they could win the round by escaping the prison.
Here are some picture from the area (more pictures at the list below):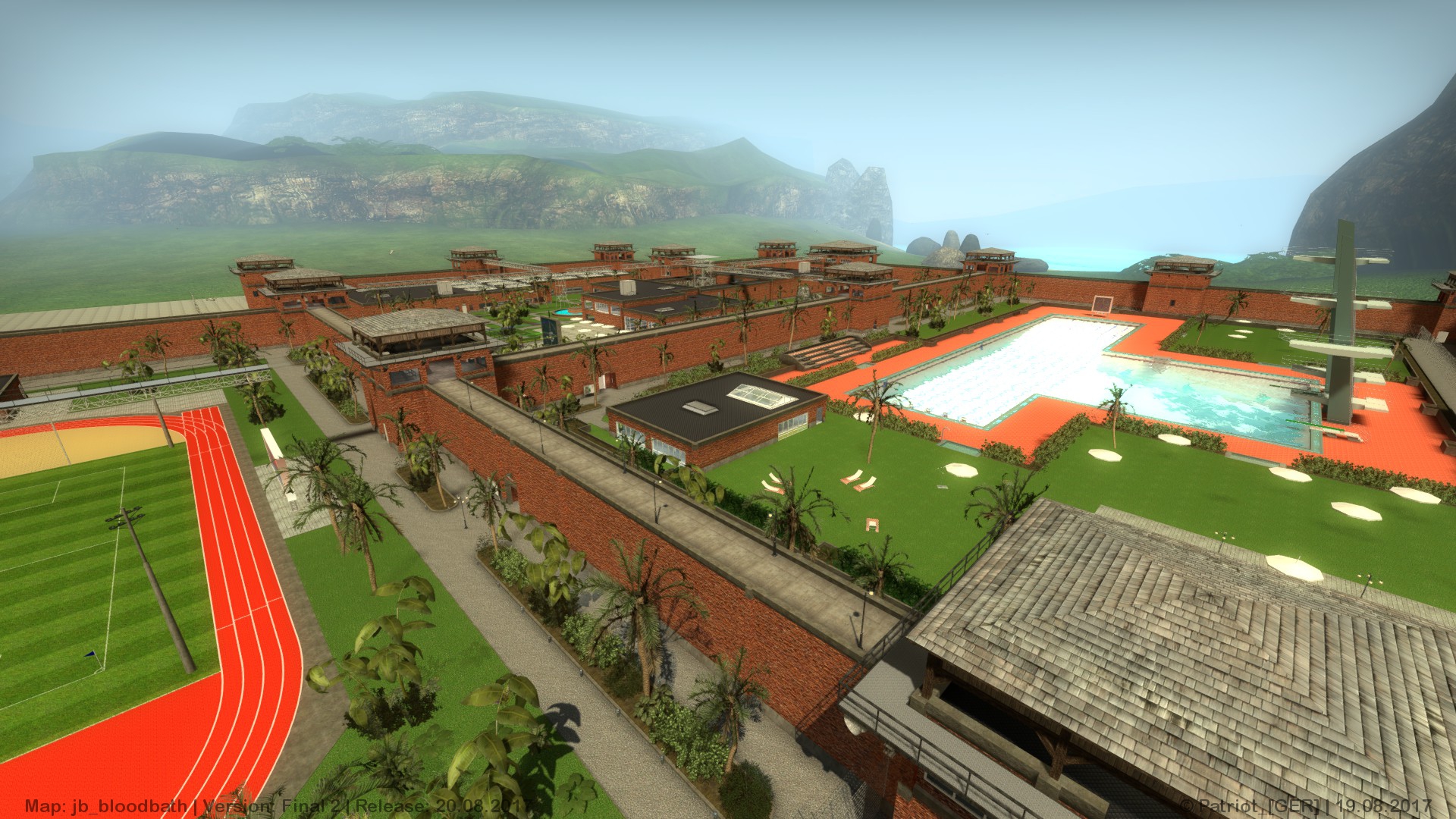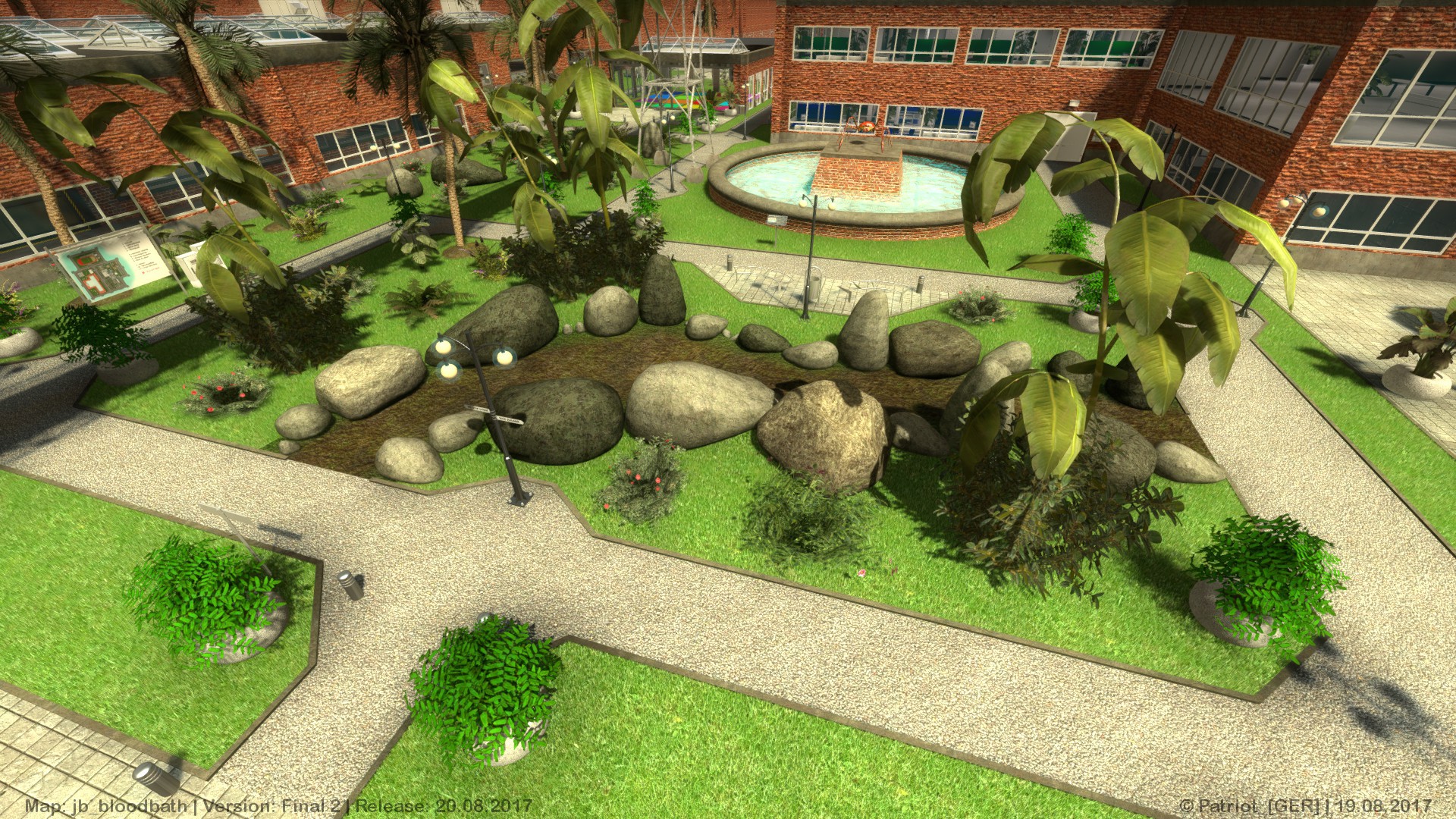 A very small beta with the development stage from 2009 can be found here
(but still with the old system):
ba_jail_activities_(beta)
Map and project name is jb_bloodbath, the title is Bloodbath in Paradise
Current state:
Final 2
Features
- 11 minigames (8 minigames outside + 3 minigames in the underground)
- Deathrow (with working electric chair) (Picture)
- Infirmary (heal zone)(Picture)
- Lounge (Picture)
- Main building (Picture) - Each of the 22 jails can be opened separately and together
- Armoury at CT-spawn (Picture)
- Everyone who has a key can open savetyrelevant doors (a CT without key can't, but a T with key can,...)
- Fully free accessible premises (except the shootingrange and roulette house, because of securityrelevant doors)
- enterable security towers around the wall
- Catwalks for a better overall view
- nearly only custom content used

Minigames
To Do
- more detailed 3d-sky
- Detail overlays
- General bug fixing...

Layout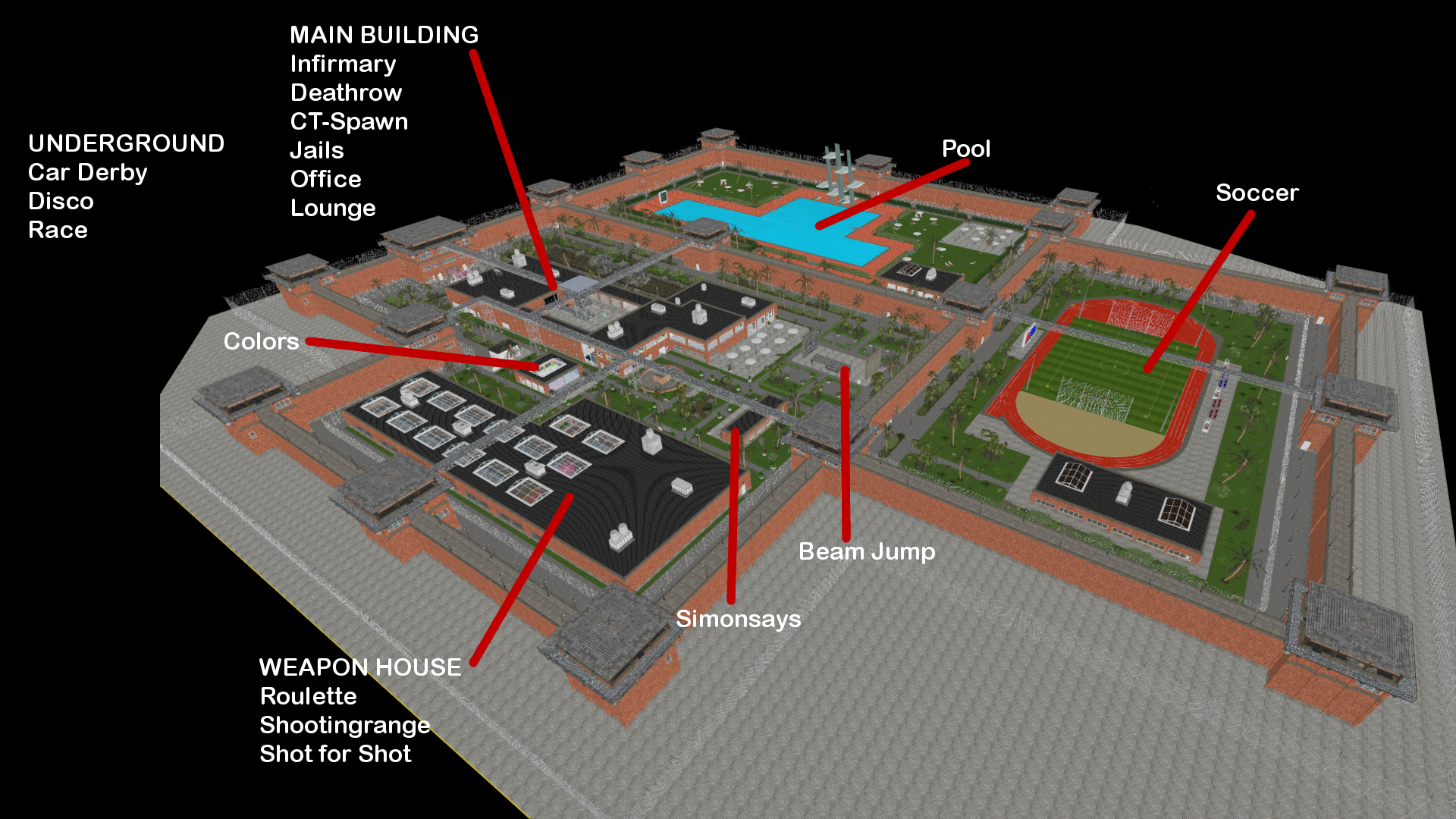 WiP @ GameBanana
WiP @ MapCore
Download [Final 2]
-
Steam Workshop
-
Gamebanana