Got a new toy for those of you using 3ds Max:
Sky Writer
--a script to render out HDR Skies and compile them right into Source. Alternatively, if you don't want to compile straight out, it makes a single bitmap Cube cross that you can re-work in HDR Workshop.
Here is a UI screen shot: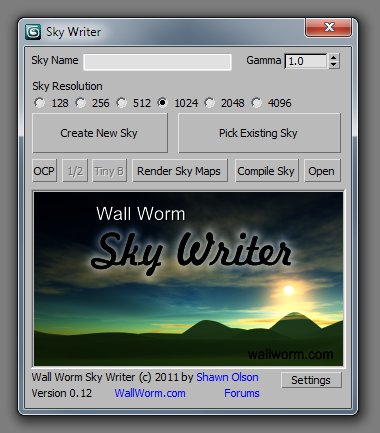 Please feel free to share feedback.