Hello everyone, I'm the lead developer in Fun-Piranesi.
We are currently working hard on our mod "The Forgotten Ones" and it's approaching its third year of existence. Perhaps some of you have heard about this mod and some probably find this all new. However we released a shitty version unfortunately some years ago. I've been working hard to make it more of an AAA quality mod and right now our team really need some modelers to make us some monsters/re-skins/characters to make the mod perfect and ready for release!
If you are interested please send me a pm or contact me via my e-mail "bernta1@msn.com"

Now here's some info about our mod:
Our modDB profile:
http://www.moddb.com/mods/the-forgotten-ones
It's a horror mod that only requires SDK Base 2007.
You are to be Grobuskna Vladinov. He was raised in Krakow, Poland but his family moved to Germany close to Swastika Forest during the second world war. His father worked for the resistance and continuously continued to press his group towards further more assassinations of Hitler's Top Commanders. When Hitler started the extermination of the Jews Grobuskna's family drew more attention and it led to discovery.
Grobuskna's family was taken captive by Josef Mengele's right hand "Dr. Schienzel".
Schienzel used Grobuskna's parents in several experiments, and Grobuskna himself were to stay in his mansion, one day when he woke up and no one was around he figured out he would explore the mansion.
When he got to the basement, he saw something that changed his life forever. The cruelty of the Nazis, in panic Grobuskna fled the mansion. Exhausted and tears dropping down on his cheek he couldn't continue to run, he passed out and memory was lost. 20 years later you are going to claim your vengeance. Bring Schienzel to justice!
Some new key features that will be included in the mod:
- A custom inventory which allows you to pickup 12 different items, 12 different notes to store and the last part is a map that will give you an overview over your current location. Just a blueprint, not a dynamic tracker...
- Bleeding system which means you will start to bleed under 50% health and regenerate when you got above 50% health.
- Dialogue system, to make things more dynamic you can choose different lines and reveal secrets while talking with some npc.
- 15 Weapons
- Smoke effects on while shooting, new bullet eject effect, magazine eject effect while reloading, when you reload you lose your bullets in the current mag.
- 13 weapons will be in the mod, one donation wep which you also can get if you finish the mod on the two hardest difficulties(one of them).
- Horrifying soundtracks brought by Paul Graham, in-game loading sounds to keep you immersed while loading and also loading images.
- All new HUD, VGUI panels, systems, etc...
The trailer can be seen here:
Some Screenshots: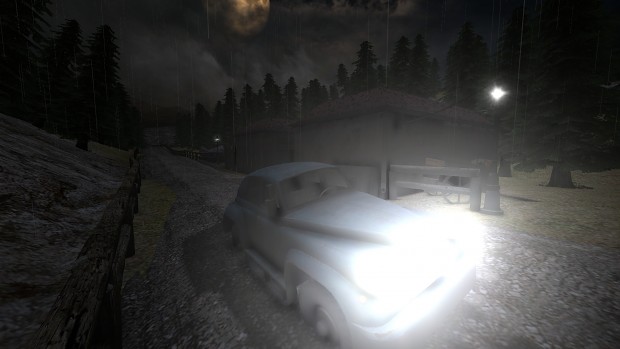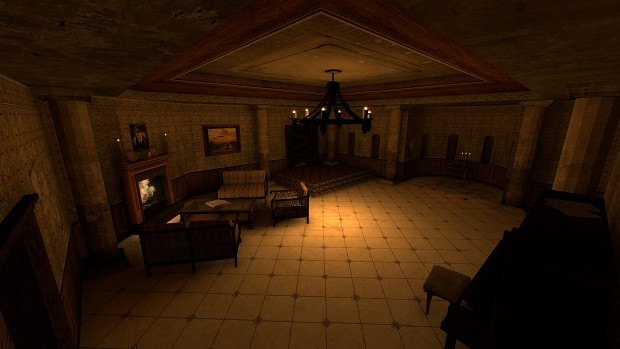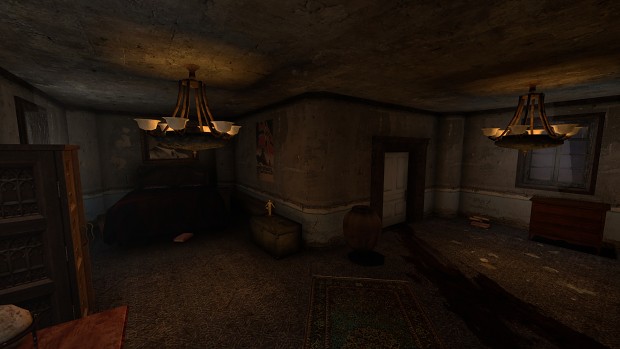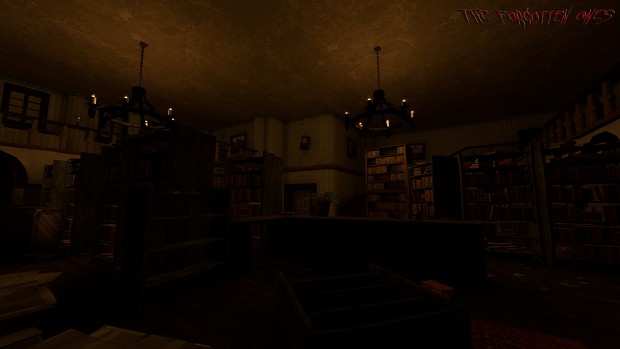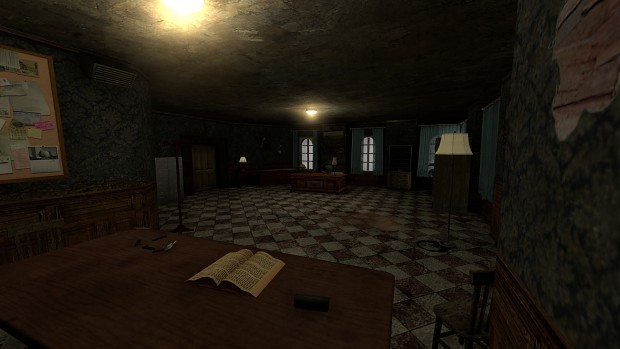 Thanks for reading, I hope some of you may find this interesting!