We've been hard at work, whether it be Tats making a new baby, SchiZo moving overseas to Cali to start a new job, and Frika pushing ahead with a new gamemode and adding new features to ZPS. Today we'll discuss all this as well as presenting progress on whats to come.
Would like to thank Darth_Brush and SlimZ both former developers for NMRiH for their contributions as well as Swolf for his animations and the rest of the team who have kept up throughout the year and into the new.
The Dev Discussion was a lot of fun. For those that missed it, here are the questions and answers to those who participated
-Check Here-
.
Also, as you can see we have a lot of work done but we have a lot of work ahead of us. If you'd like to participate in the development of Zombie Panic: Source,
please visit our application forums and apply
Don't forget, ModDB's Mod of the Year Awards has moved on to PHASE 2 today and means that the Top100 mods were selected and all votes have been RESET. So please visit our
ModDB Profile
and Vote ZPS this years Released Mod of the Year!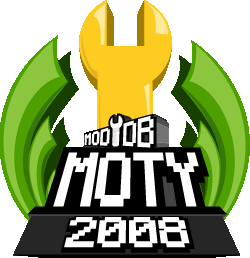 Thanks,
ZP Development Team