I've made a new plugin for
3ds Max that is aimed at level design called CorVex
. The general principle of this plugin comes from a lot of experience using both Hammer and 3ds Max and trying to find the most convenient way to get Hammer users more comfortable with texturing world geometry inside 3ds Max.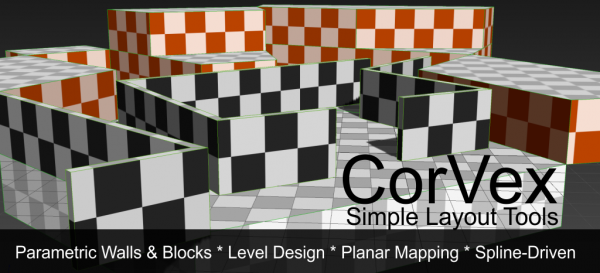 While the methodology in CorVex is unlike making world geometry in Hammer, the way default UVW is applied in CorVex is more Hammer-like than in default Max primitives.
Here is the first video on using CorVex.