I know a lot of people have an idea of what party they think they follow. Well there is a thing called the Nolan Chart that displays Where you actually fall in the political spectrum. I found it pretty interesting where I fell. So I figured I would post the link to the quiz that will tell you where you fall.
http://www.nolanchart.com/survey.php
or for people outside US
http://www.theadvocates.org/quizp/quiz.php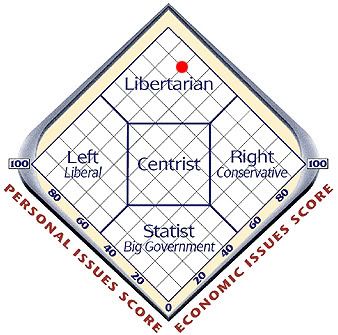 I like that it is not a "Republican" vs "Democrat" cart, so it allows for people outside the US to participate...