Hey there - decided to redesign my portfolio today and here it is: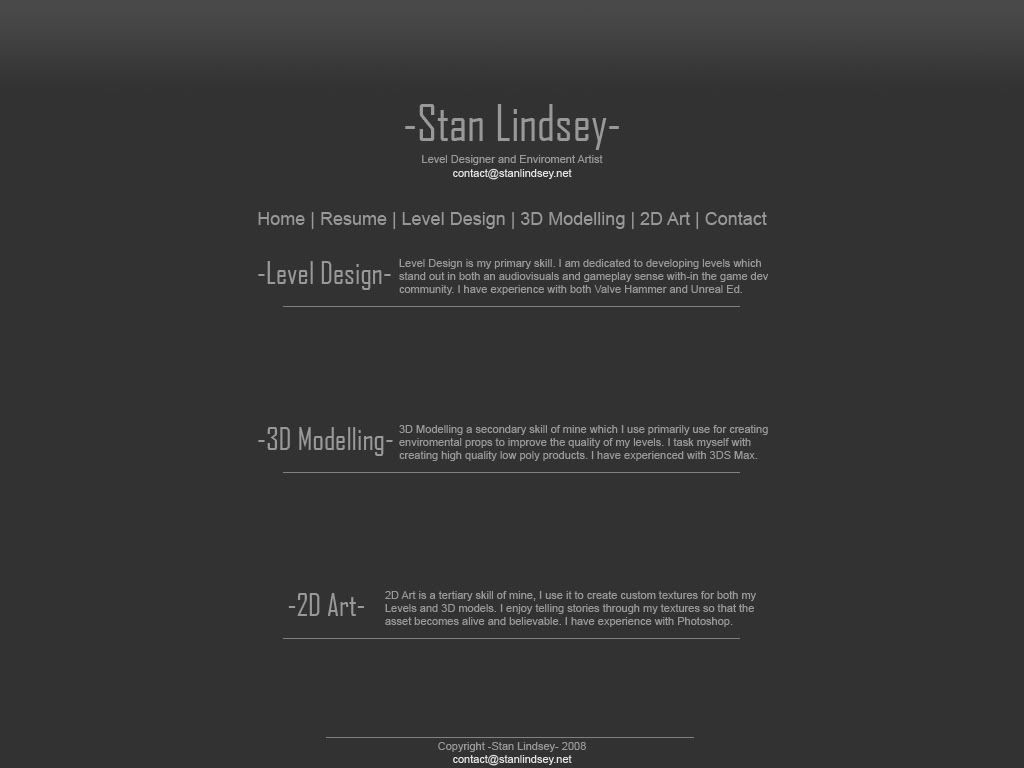 Images of the various things in question will appear under each header - this is just a general layout/scheme test.
I really just wanted to keep it simple yet stylish and present any browsers with work instantly.
Comments?