Hey yo!
I have been gone from Interlopers (and mapping

) for too long, however yesterday my imagination kicked in again. The result? Another gun emplacement prefab from me!
The main goal here was to create a weapon that featured a magazine of rounds, and could be reloaded and resupplied with ammunition boxes (rather than just firing on and on forever, like other stationary weapons in HL2). I'd say I was very successful

In addition to this, I have made more eye candy such as more detailed brushwork, bullet casings spitting out and some other.
Old:
Pictures (notice the ammo crate):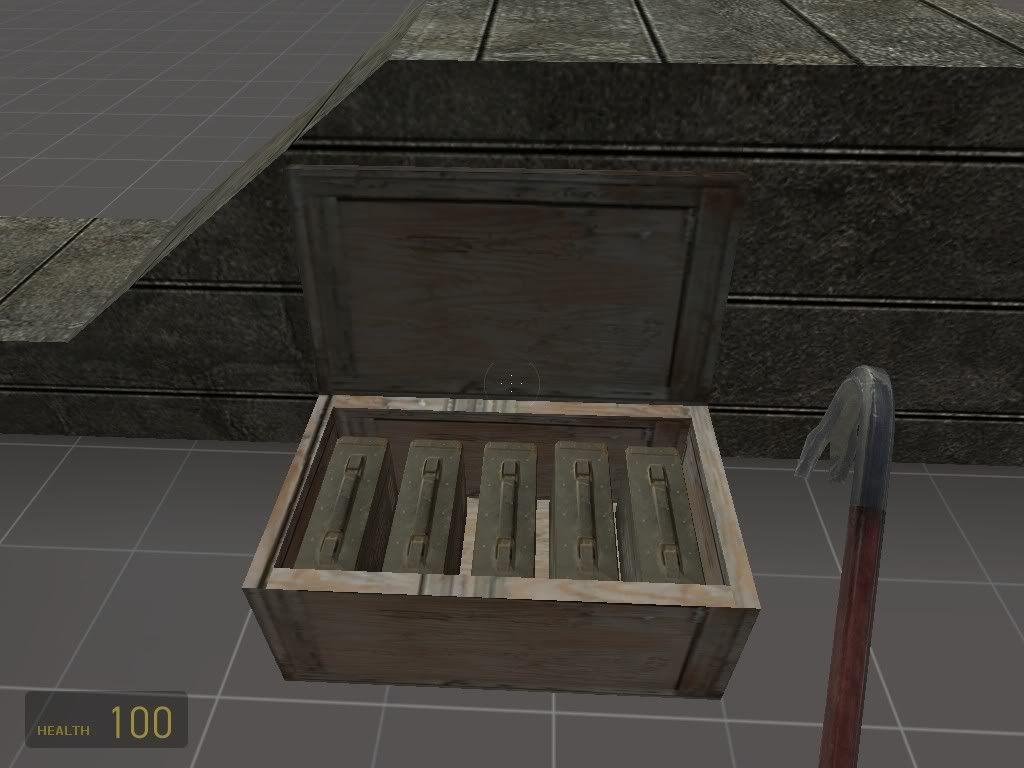 Newer version: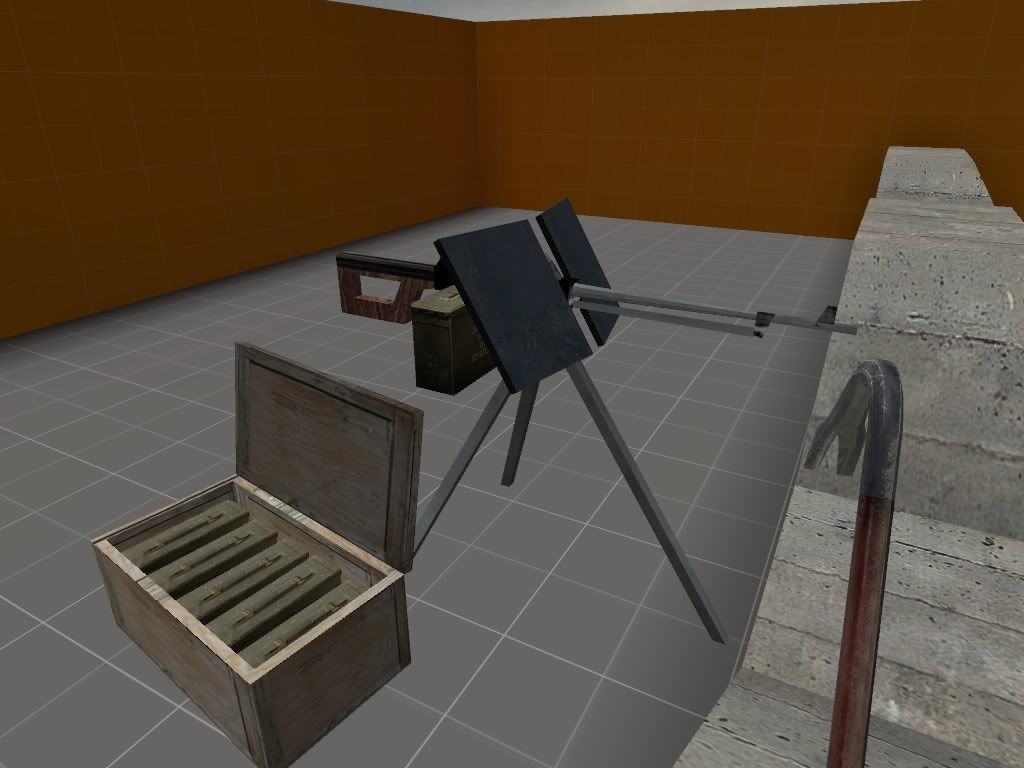 Improvements include a buffed-up look of the gun (less skinny) and an ammunition crate with physics (can be tossed around like you'd expect and still spawns ammoboxes).
DOWNLOAD!
HOW TO:
Press the colorful button to spawn a zombie hoard, and try the gun! When the magazine is depleted (150 rounds per box, this can easily be changed), the gun will 'click' and stop firing.
Pry the now-empty box off with crowbar/gravgun/other, open the nearby ammunition crate and grab a new box, simply attach it to the gun on the appropriate place and you're good to go again

This can be repeated over and over again (the ammuniton crate will spawn more ammo boxes when you open/close the lid).
This gun/system coule be used in a thousand diffirent ways - Survival maps, DM's, attached to a vehicle...
Feel free to use this in your own maps, all I ask for is credit and notification!
Please try it and leave comments

Enjoy!
//The Ace