Whoopservatory
for Half-Life 2:Episode 2
Setup:
Dr.Magnusson has been conducting a personal project in an old observatory.
After an unfortunate outbreak of Zombie-itis the lab had to be quickly evacuated.
You must go in and wreck up the place before it falls into the wrong hands!!
About:
This is a map I mainly made to showcase the player cloning gameplay mechanic.
The idea is that you record your actions, then a clone repeats these actions which helps you navigate through rooms. Of course, there's still some combat involved to keep things interesting

I wrote some stuff about the scripting
here
, in case you want to see how it's done.
Screenshots: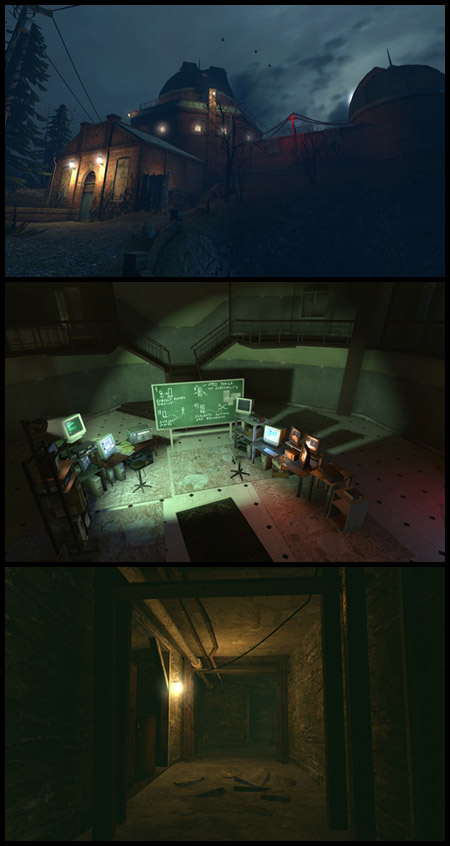 Download:
Right here!