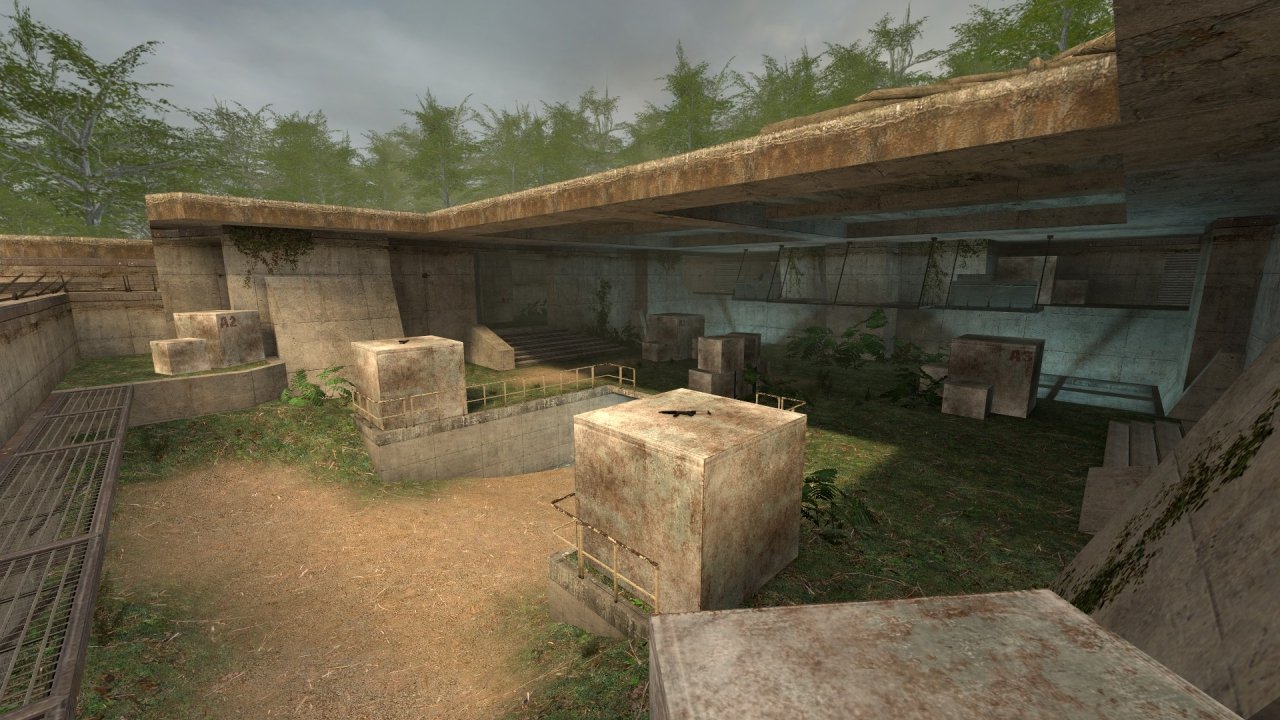 An abandoned bunker complex in a vast german forest, eternity is the perfect place to settle scores between police and criminals.

This map features SMGs and SGs and Deagles. Players have to step up their close range game to make good use of these since there are no buyzones.
I spent about two weeks of around 2-6 hours a day on this project and really have no idea how I ended up with this final version. Stuff just works out and suddenly, you can release a project. Oh well.
The upside is that I extensively tested it against bots and they are understanding it pretty well now. So, apart from it being a small map with interesting gameplay, you can also use it as gateway map to get players on your server while there's just a staple amount of bots on it.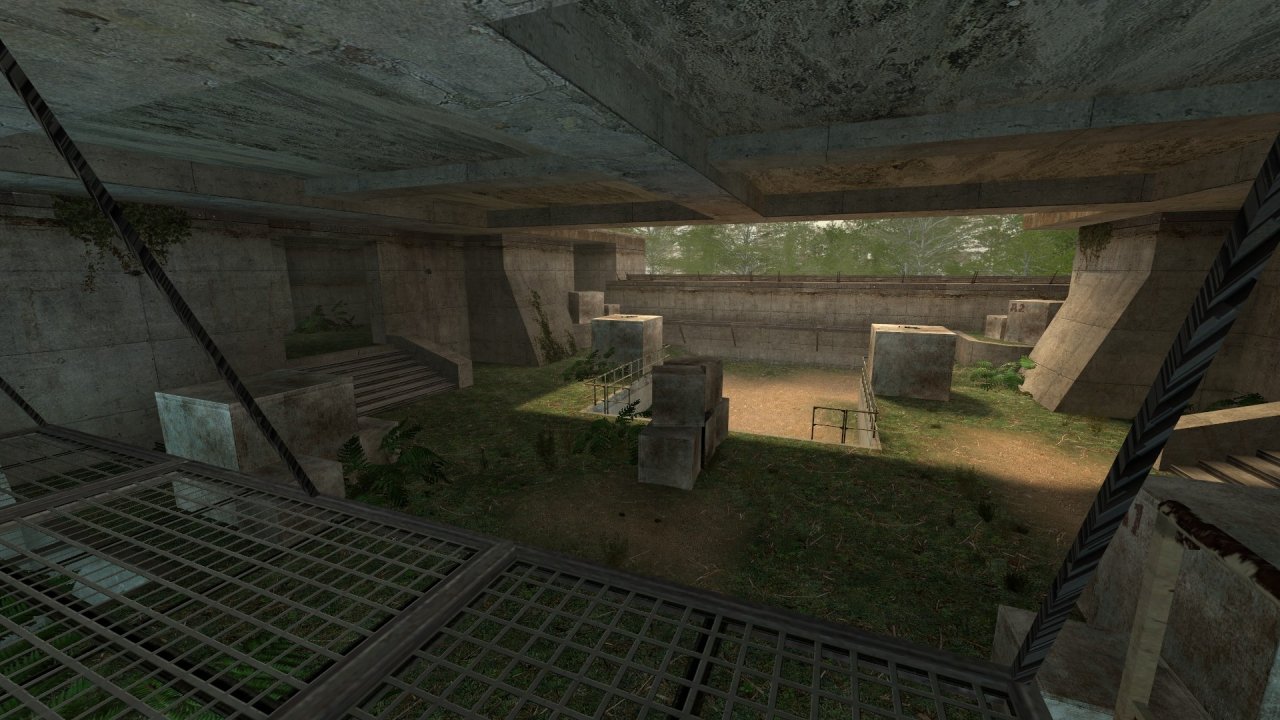 DOWNLOAD at:
http://acidmaps.net/css-fy-eternity.html
(also excuse the arrogant tone, this is the fourth time I have had to come up with a new wording for this description)