Hello everybody! Here's a WiP of a map I started like four years ago but never got around finishing it. It is a mixed cargo/container ship with a LOA of 268.5m and an L/B of about 5.5, in other words, it is the ship from COD MW's intro mission.

Screenshots: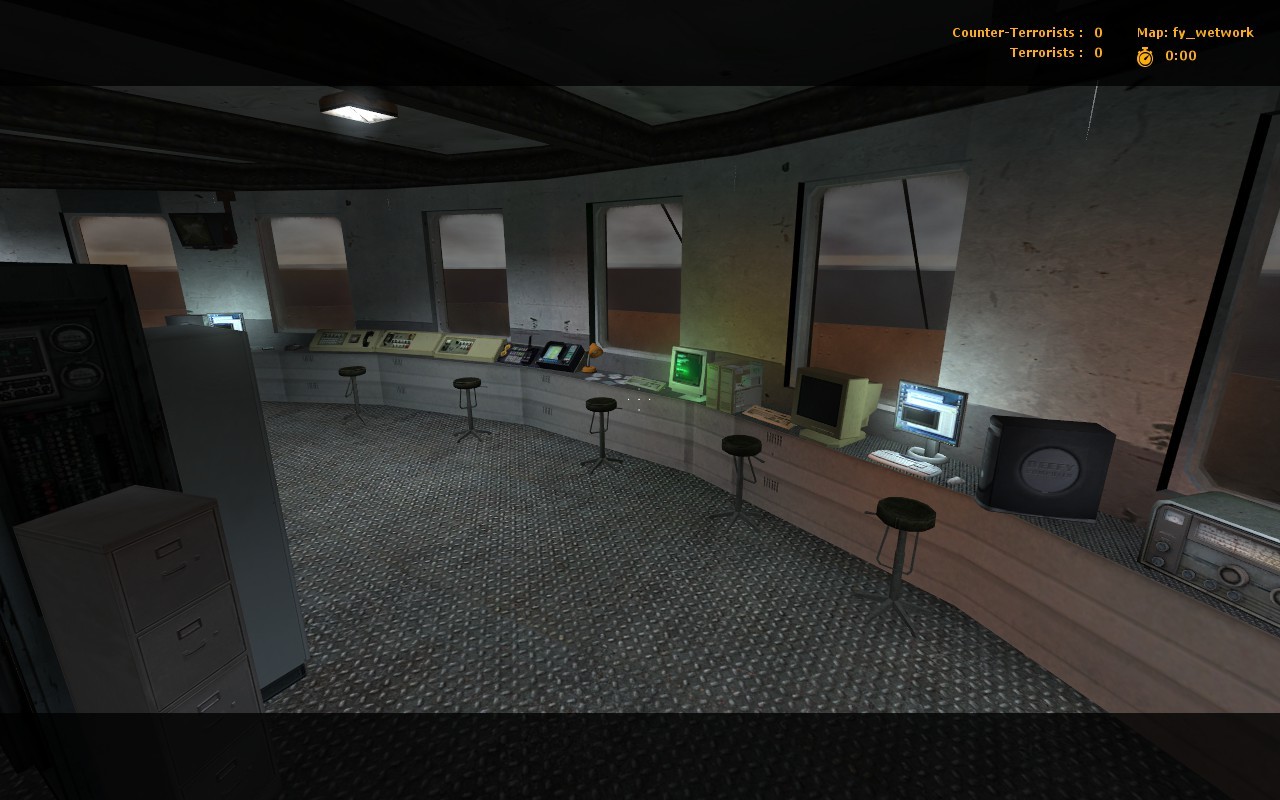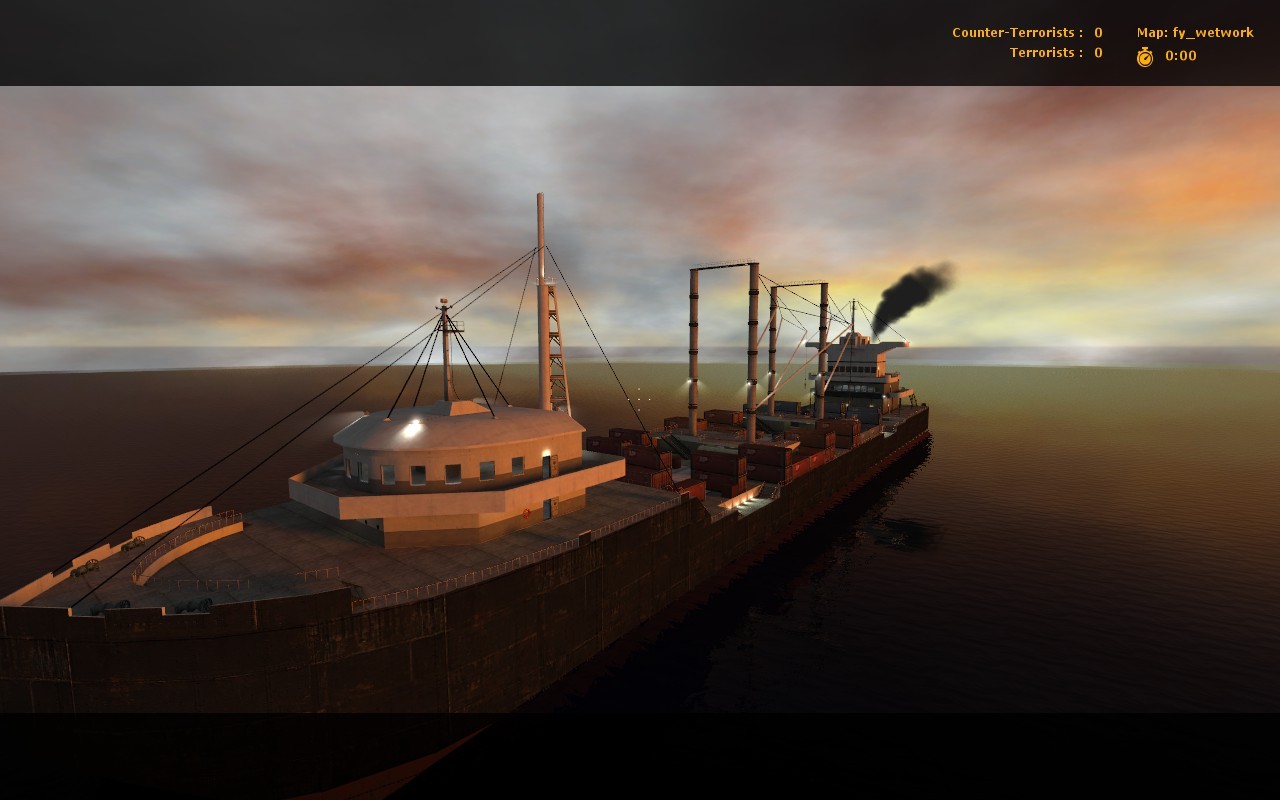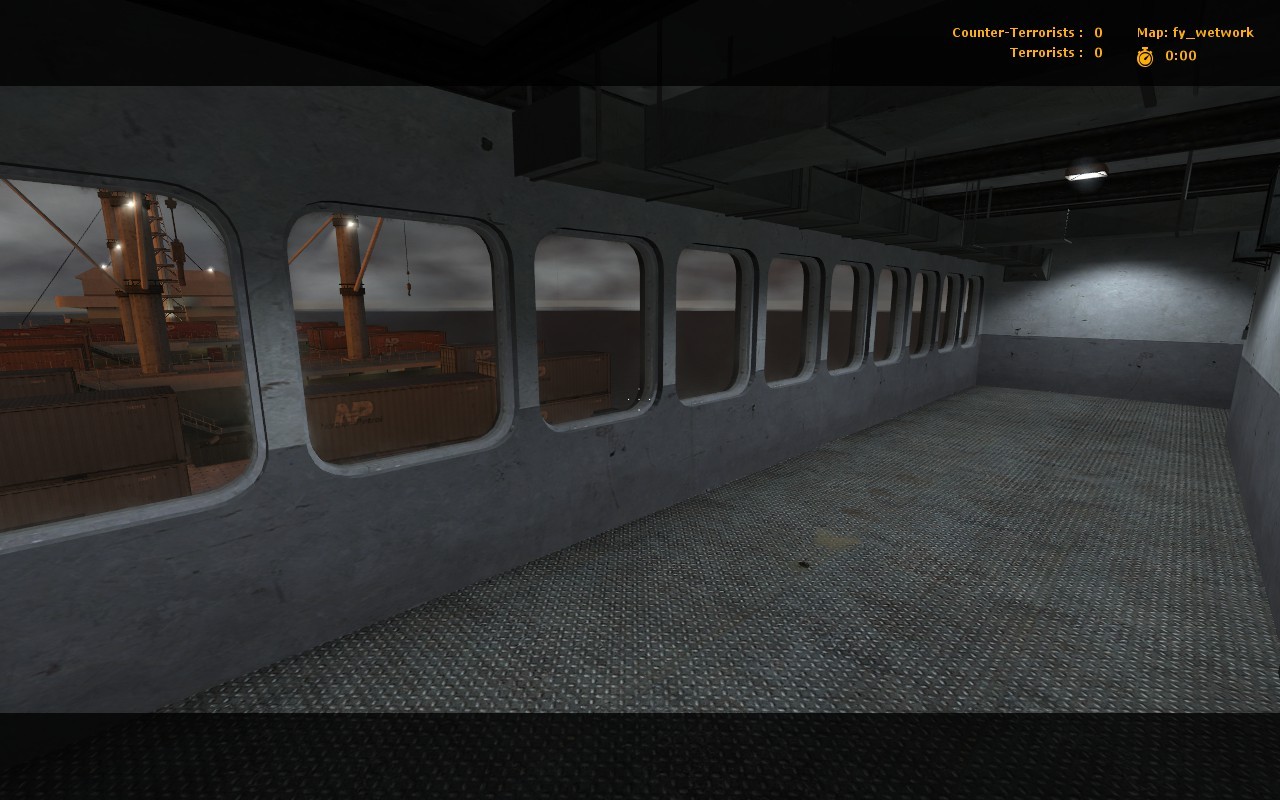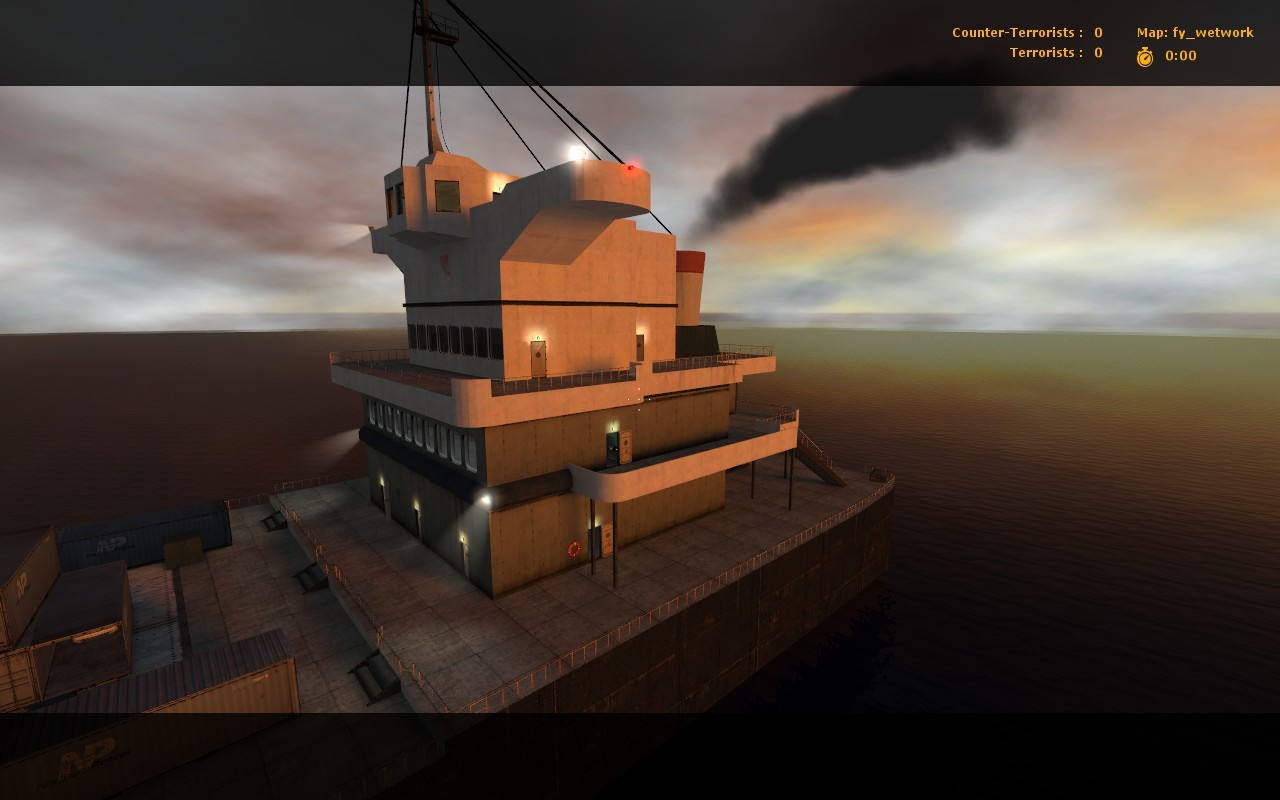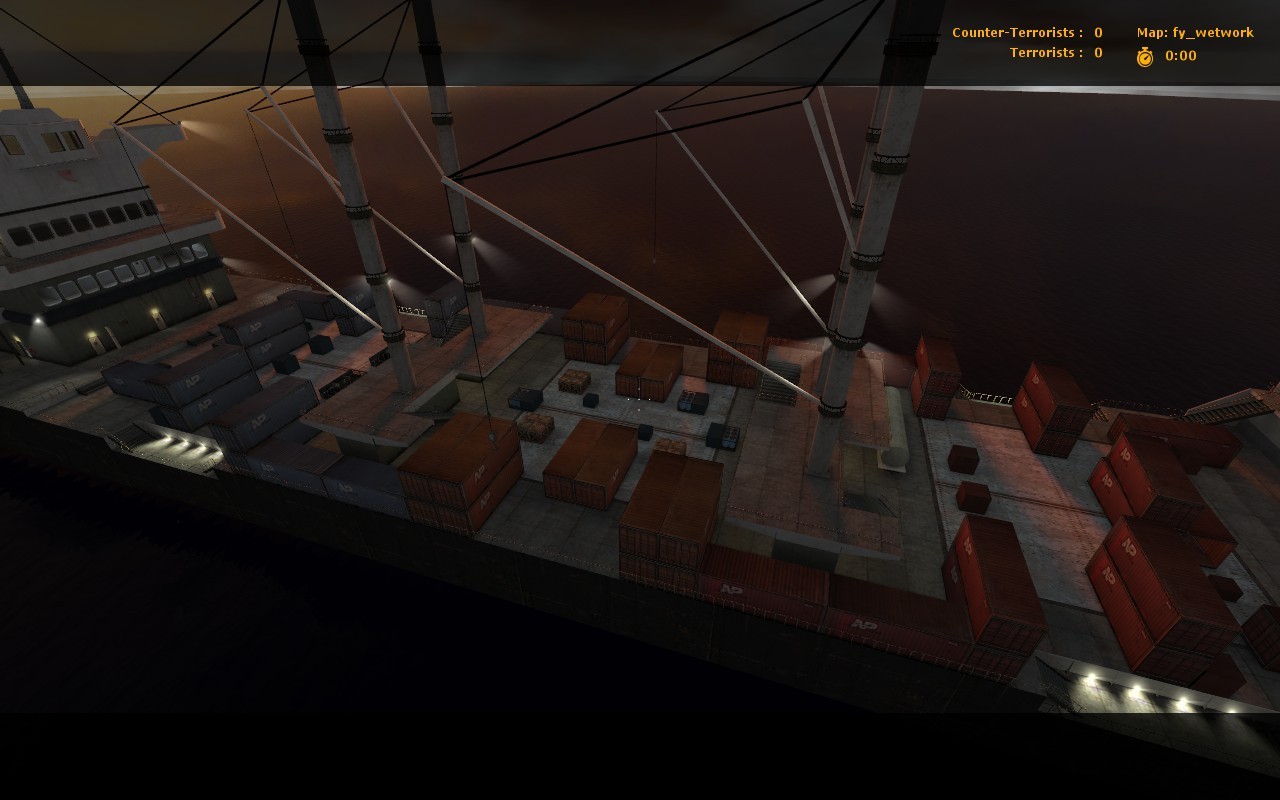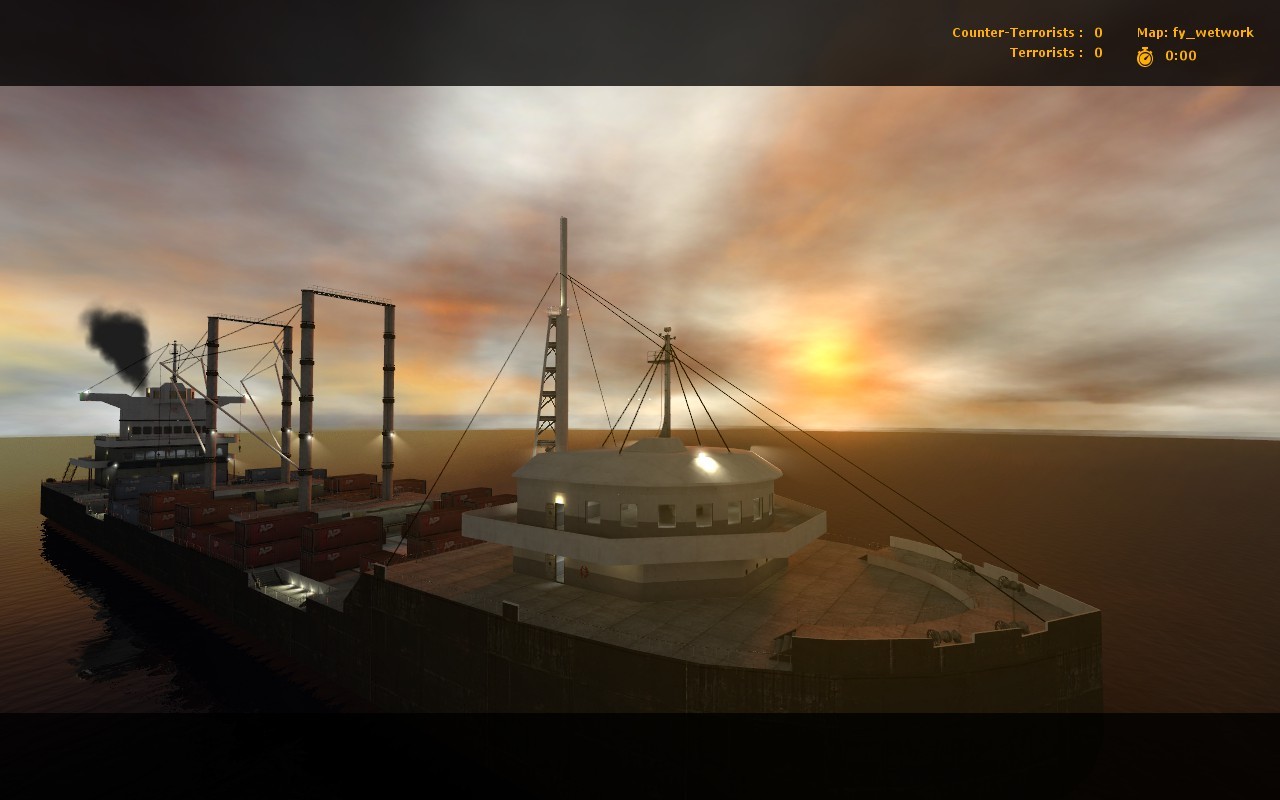 Changelog:
Much has been done. Here's a list:
-Changed the skybox, lighting, shadows, fog, envsun and waterlogcontrol entities.
-Removed anything related to rain from the previous version (awesome lightning effects etc.)
-Removed many decorative but expensive reflecting decals which used to give that wet effect thus improving performance drastically.
-Made the water moving and also improved the moving clouds. Now the ship gives the impression that it is moving. -Added an envsmockstack which emits an anti SOLAS black smoke.

-Reworked the aft section of the ship in order to be shorter and less vast and empty.
-Shortened the fore superstructure of the ship in order to be less vast and empty.
-Reworked the hull in order to make it more detailed and look more realistic.
-Detailed the fore superstructure in the inside.
-Enriched the soundscape script. The map features a very rich soundscape for its size.
-Tweaked the lights of the map and added a few more, mostly for detail.
-Reorganized func_detail entities to optimize vvis calculations.
-Increased the lightmap scale on many textures which did not require the default 16, thus increasing performance.
Known issues:
-Lots of stuff should have been models. What you see is all brushwork which causes design flaws.
-The fore control room is not properly detailed. I lack the required props for the job.
-I feel like I'm missing something regarding the atmosphere of the map.
-Some areas are too big relative to their usefulness.
Old version in case you wanna see how it started:
http://gamebanana.com/projects/34453
Feedback is very much appreciated. If you want more screenshots feel free to ask.
Mike.