Mr. Happy - Level Designer
Name: James Lea
Email: jamess [@] happy-hills [.] net
Location: USA
Age: 23
Short Bio
I have been modding Valve's games on and off for the past eight or nine years though I did not release anything until last year with my contribution to version 2 of the Gear Portal Map Pack. I am currently working on a
Team Fortress 2 map
with
MrTwoVideoCards
as well as several other projects. I am taking time off from the Pierre Laclede Honors College at the University of Missouri.
Skills
Nut's 'n Bolt's: Source Engine - I am generally knowledgeable about scripting in the source engine for things such as weapons, HUD, menu's, choreography, soundscapes and generally understanding how everything comes together to make the game.
Level Design: Hammer - expert capability in all areas except scripting AI behavior. Special skills in complex entity logic, gameplay, and detailing.
Texture Work: Photoshop & Illustrator CS5/CrazyBump/FontCreator 5.5 - medium capability. Good understanding of some more complicated Source Engine shaders (for .vmt's)
Modeling: Softimage 2011 - intermediate working knowledge. Intermediate capability in modeling, U/V'ing (and texturing) and basic understanding of simulation and animation tool functions.
Game Design Goals
I am still trying to figure out what to do with my life. Game design is something I have considered. For now, I want to produce a few high quality game experiences and just have fun with it. I am also interested in learning some programming, and working with a 2D engine package to make my own platformer.
I won second place in the Brutal level design contest with this level. I created many custom textures and my first custom props for this level.
After the level design contest I was paid by Surrogate Interactive to do an art pass on the fight level. Using existing art assets I improved the visuals of the level for their trailer.
I worked on the last two maps completing the largest chambers and working to bring together the puzzles from all members of the team into a cohesive whole. I also bugfixed other team members levels and built the intermediary chambers.
Arena_Desolation is an arena map for TF2 I built last summer and fall. It is still in beta as I took a break from modding over the winter, but I aim to release beta 2 in the coming weeks. Download it and have a play!
CP_Factory is a major work in progress. Me and MrTwoVideoCarts are hard at work doing a complete overhaul of it's design. There is no public beta currently: stay tuned!
New Screenshots Coming Soon!
I won the map battle with this scene I made of my dream home.
I made this scene for the Interlopers.net "Film Noir" map battle. It conveys the fear of a man about to die.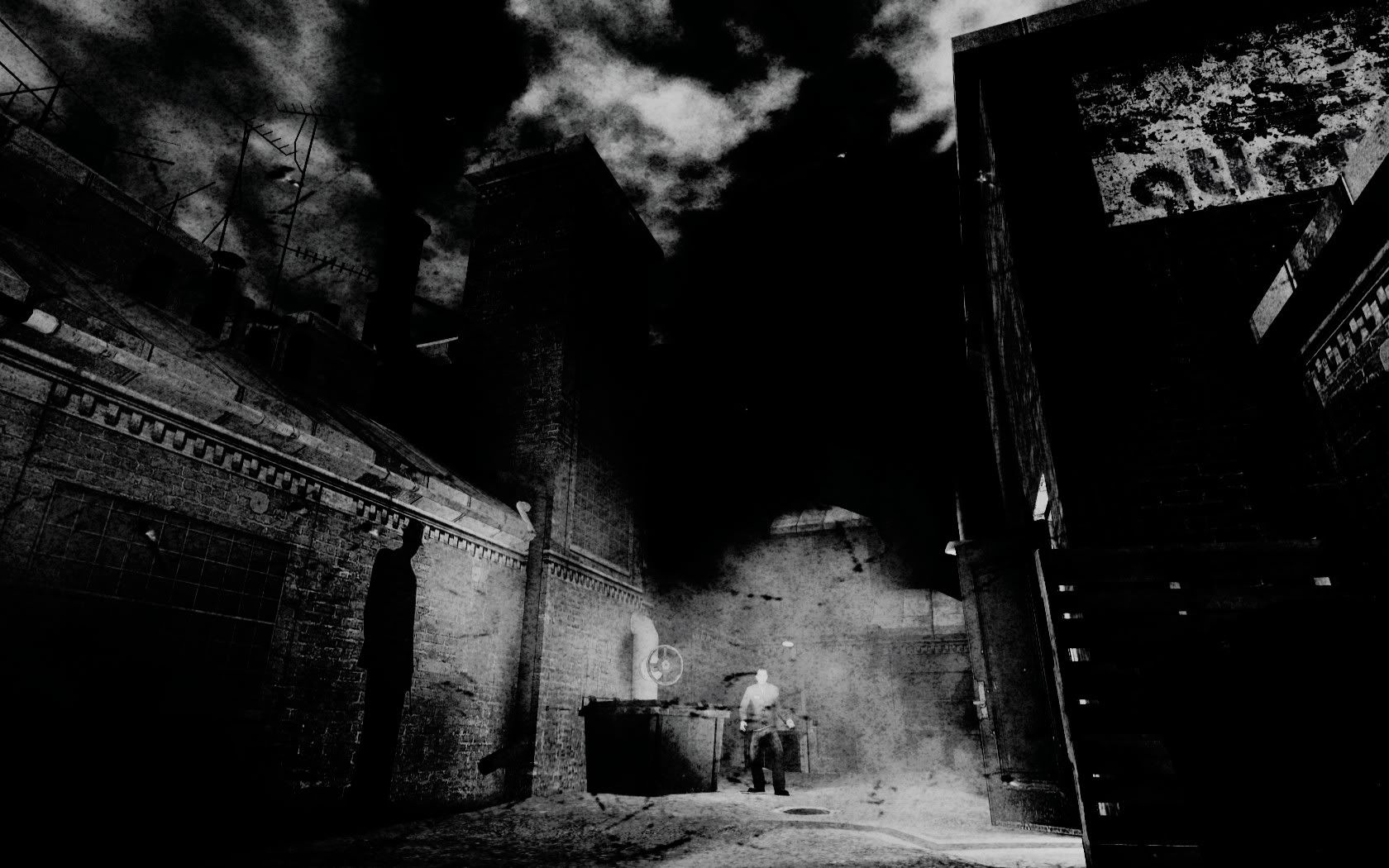 Tutorials
I have written several tutorials for this site. They are linked below.
Lating Part 1: Some advanced brushwork techniques - The spindle.
Lathing Part 2: creating a vase-like object.
Episode 1 Crank
Managing Events in Entity Setups