I've added some new docs for using Wall Worm Model Tools to
export your materials from 3ds Max to Source
. I updated WWMT to use the Specular Level rather than Specular Color for the $envmapmask in version 1.64... and I decided to make a new video demonstrating the material export aspect of WWMT since it's something that many new Max users are confused about.
Material Export Chart for WWMT 1.64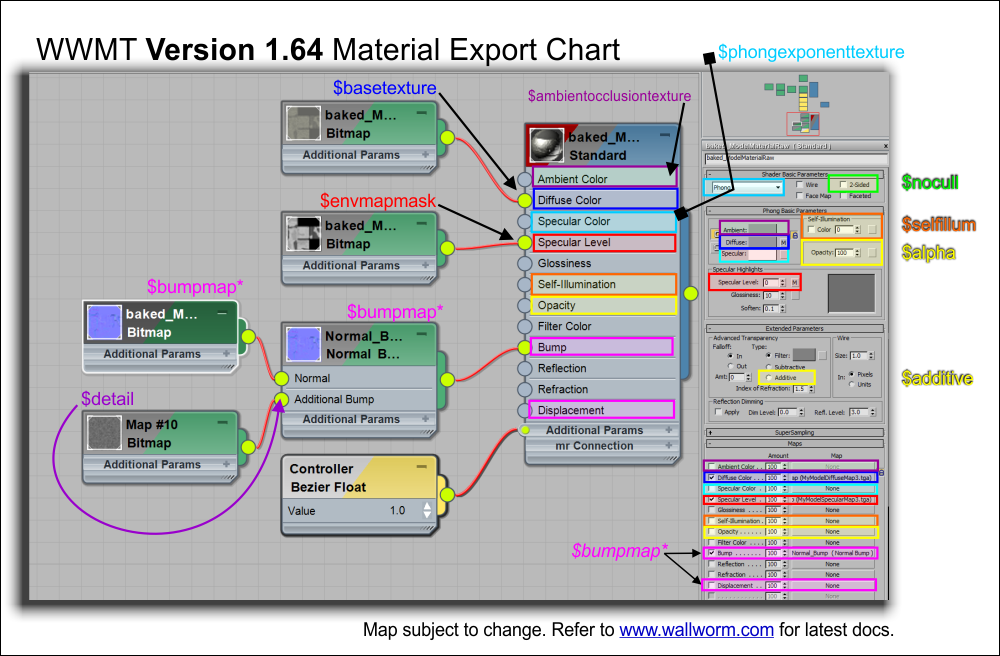 Hopefully this helps some people see some new possibilities.