Meotwister' portfolio
Statistics
Forum Profile
Categories
Rating
Updated
Comments
Meotwister
Level Design
3D Models
Textures
Environment Art
Skins
2D Art

3.67 out of 5 (3 ratings)

18/06/09
3
Level Designer / Digital Artist
Name: Elliot "Meotwister" Boyette
Location: USA
Age: 20
Goals: To work at a major video game company creating
unique player experiences and environments.


Bio: I started mapping, and therefore game designing at all, for Counter-Strike 1.5. From that point on I've been involved in numerous projects, most of which became learning experiences. In the time along the way I have also taken it upon myself to learn Photoshop and 3dsMax to be as self-sufficient as I can. Having used the source engine now for the better part of 5 years I now know how deep my passion for game design runs.

Recently, I started working at a local game company Resolute Games which currently makes iPhone games and applications.

Skillset:


Adobe Photoshop
Adobe Illustrator
Autodesk 3dsMax
Web Design - xhtml/css
VALVe Hammer Editor


Level Design
Unannounced Project - 2009
Coming Soon

Cs_Thrash - 2008
This map started as a map for the long defunct Hard Rain mod. I later revamped it and released it as a counter-strike deathmatch type map.




Cs_Sleuth - 2008



Interlopers Submissions - 2006-2009
Eden's Folly - 2009


Worker's Christmas - 2008


FIlm Noir - 2008


Pyramid


Swiss Lake



Older Projects

Fy_Aztek - 2004


Miscellaneous


Game Assets
Models



Textures



Illustration/Concept Art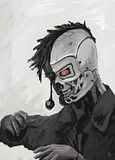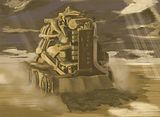 Design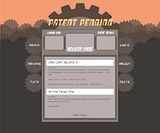 Rate this portfolio
You must be registered and logged in to rate a portfolio!
3.67 out of 5 (3 ratings)